Hire
Flutterflow Developers

at OmiSoft for Fast App Development

Getting OmiSoft FlutterFlow development services is your shortcut to app innovation. Make OmiSoft your FlutterFlow development partner for limitless possibilities.

Book a Call Now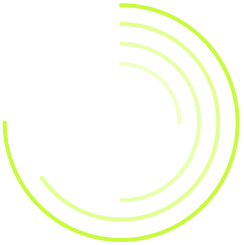 200%+
I/O Speed


Testimonials
What clients say

We were impressed the most by the willingness and ability of the OmiSoft team to suggest the development decisions that turned out to be very successful. They showed that they were interested in making the best product possible.


Galyna Vozna,
COO of Aurora Gaming

We liked the creative approach from the team. They offered ideas for optimization and shared internal expertise on the product itself. Since Omisoft has rich experience with educational projects, it helped us a lot and saved a lot of hours.


Ed Nazarenko,
COO of the Uppeople School

We liked the creative approach from the team. They offered ideas for optimization and shared internal expertise on the product itself. Since Omisoft has rich experience with educational projects, it helped us a lot and saved a lot of hours.


CTO,
Glucose Monitoring Startup
What we do?
Flutter flow app development
Hire FlutterFlow developers at OmiSoft, your trusted FlutterFlow company, and craft versatile, feature-rich applications. Leverage our comprehensive toolkit to create apps that effortlessly blend exceptional performance with a seamless user experience across various platforms. Elevate your business to new heights with our FlutterFlow app development service.
Flutter flow app UI/UX design
With our Flutter Flow development agency, you can craft visually captivating and user-friendly layouts that not only guarantee seamless app performance but also captivate your audience. Hire our Flutter Flow developers and design team at OmiSoft for UI/UX that leaves a lasting impact.
Flutter flow support and maintenance
Hire a Flutter Flow development partner to assemble a dedicated team that will vigilantly monitor, troubleshoot, update, and consistently enhance your Flutter Flow applications. Bringing on board remote Flutter Flow developers ensures the seamless operation of your app around the clock.
Flutter flow migration services
Our dedicated FlutterFlow developer team is here to assist you in seamlessly transitioning your current applications to FlutterFlow. With OmiSoft's FlutterFlow development services, you can harness the power of this versatile platform, streamlining your app's development process while enhancing its capabilities and performance.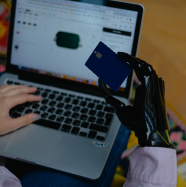 Fintech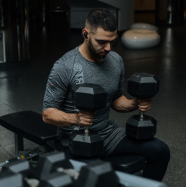 Health & fitness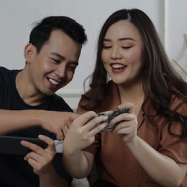 Social networking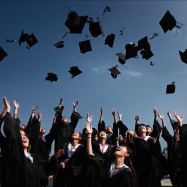 Education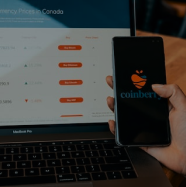 E-commerce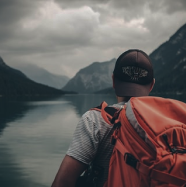 Travel & transpontation
FAQ
Frequently asked questions
What are the benefits of using FlutterFlow?
FlutterFlow development services offer several benefits, including rapid application development, a visual interface for UI design, seamless integration with Flutter code, and collaborative features for team projects. The generated Flutter code provides customization options, while the drag-and-drop functionality speeds up the development process. The platform's real-time collaboration and version control ensure efficient teamwork. This makes it a valuable tool for building cross-platform applications efficiently and effectively.
How long does it take to build an app with FlutterFlow?
The time it takes to build an app with FlutterFlow depends largely on the complexity of your project and the features you need. FlutterFlow development services provide a rapid app development environment that allows developers to build apps faster than traditional methods. Simple apps with basic features can be built in a matter of weeks, while more complex projects can take a few months. FlutterFlow's intuitive visual interface and prebuilt components can speed up the development significantly.
Can I hire a FlutterFlow developer?
Absolutely! You can definitely hire remote FlutterFlow developers for your project. FlutterFlow is a powerful platform for building applications, and there are skilled developers who specialize in using it. Just contact us to find the right developer who fits your project needs and can effectively contribute to your FlutterFlow development tasks.
What Are The Stages Of FlutterFlow App Development?
The stages of FlutterFlow app development typically include several key steps. First, the customer works with a FlutterFlow development agency to define the project requirements and goals. Next, the agency's developers use FlutterFlow's visual interface to design the app's UI/UX and set up the necessary functionality. As development continues, the app undergoes rigorous testing to ensure it performs, followed by deploying to app stores. Throughout these stages, the FlutterFlow development agency works closely with the client to deliver a seamless and functional app.
How Much Does It Cost On Average To Build FlutterFlow App?
The cost of building a FlutterFlow app can vary significantly depending on factors such as complexity, features, and design requirements. On average, working with a FlutterFlow development agency, the cost can range from a few thousand dollars for a simple app to tens of thousands of dollars for a more complex and feature-rich application. It's important to contact the agency to discuss the details of your specific project and get an accurate quote tailored to your needs. Keep in mind that additional features, customizations, and integration requirements can affect the final cost.