Hire
AWS Lambda Developers

for Pro Serverless Computing

AWS Lambda development — the foundation of serverless computing. Hire remote AWS Lambda developers to bring efficiency and scaling of your apps at a reasonable price.

Book a Call Now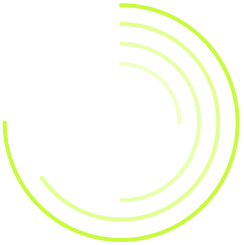 2x
Development speed

Testimonials
What clients say

We were impressed the most by the willingness and ability of the OmiSoft team to suggest the development decisions that turned out to be very successful. They showed that they were interested in making the best product possible.


Galyna Vozna,
COO of Aurora Gaming

We liked the creative approach from the team. They offered ideas for optimization and shared internal expertise on the product itself. Since Omisoft has rich experience with educational projects, it helped us a lot and saved a lot of hours.


Ed Nazarenko,
COO of the Uppeople School

We liked the creative approach from the team. They offered ideas for optimization and shared internal expertise on the product itself. Since Omisoft has rich experience with educational projects, it helped us a lot and saved a lot of hours.


CTO,
Glucose Monitoring Startup
What we do?
Web application development
Explore our web application development service powered by AWS Lambda technology. Partner with our skilled and experienced team members to unlock the full potential of AWS Lambda, as they guide you in crafting top-notch strategies for efficient development, seamless scaling, and enhanced user satisfaction.
Cloud migration services
Explore our AWS Lambda cloud migration services to access the insights and expertise of our skilled team members. They are ready to assist you in harnessing AWS Lambda's technology, ensuring a smooth transition to the cloud, optimizing performance, scalability, and overall user satisfaction throughout the migration process.
Application scaling
Explore our AWS Lambda application scaling service and unlock the vast experience and skills of our proficient team members. They stand ready to guide you in harnessing the full potential of AWS Lambda, ensuring efficient scaling strategies that enhance your application's performance and user satisfaction.
AWS Lambda Integration
​​Explore our AWS Lambda Integration service and harness the power of serverless computing with the guidance of our skilled team. Our experts will collaborate with you to maximize the benefits of AWS Lambda, providing tailored strategies for seamless integration, enhanced operational efficiency, effortless scaling, and improved user experiences.
Support and maintenance
Opt for our Support and Maintenance service tailored for AWS Lambda technology. Our dedicated team of experts is here to ensure the smooth operation of your AWS Lambda functions. We provide proactive support to resolve issues, optimize performance, and ensure cost-efficiency, allowing you to focus on your core business while we take care of your AWS Lambda environment.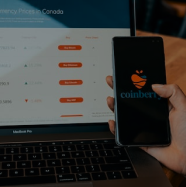 E-commerce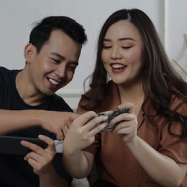 Media and Entertainment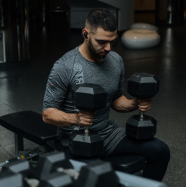 Healthcare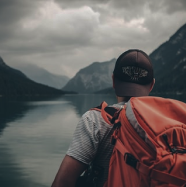 Travel and Hospitality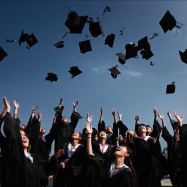 Education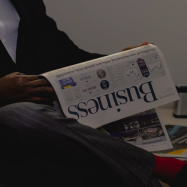 Real Estate
FAQ
Frequently asked questions
What are the benefits of using AWS Lambda?
AWS Lambda development offers many advantages for modern application development. First, it enables a serverless architecture, eliminating the need to manage infrastructure and ensuring scalability. Second, it reduces costs by charging only for what you use, resulting in efficient resource allocation. Third, it increases developer productivity by allowing code to be written in multiple languages and triggered by events. Finally, its seamless integration with other AWS services simplifies complex workflows and streamlines the development process.
What are some common use cases for AWS Lambda?
AWS Lambda development supports several common use cases, including real-time data processing, event-driven automation, serverless APIs, and batch file processing. Organizations use AWS Lambda to seamlessly execute code in response to events from multiple sources, including databases, S3 buckets, and IoT devices. Its serverless architecture eliminates the need to provision and manage servers, ensuring cost efficiency and scalability. Overall, developing with AWS Lambda streamlines application workflows and increases agility to meet diverse business needs.
What are AWS Lambda key features?
AWS Lambda is a central component for modern AWS Lambda development. It provides key features such as serverless execution, automatic scaling, and event-driven architecture. With Lambda, developers can focus on code without managing infrastructure, enabling rapid development and deployment. Its role in streamlining AWS Lambda development is further enhanced by its versatility in handling different event sources and support for multiple programming languages.
What are the limitations of AWS Lambda?
While AWS Lambda is powerful, it has limitations. Cold starts can introduce latency due to initialization time, impacting real-time applications. Its execution time is capped at 15 minutes, limiting its use for longer tasks. Limited control over the underlying infrastructure can make customization difficult. For organizations looking to overcome these challenges, it's important to hire serverless developers with expertise in optimizing Lambda functions and architecting efficient serverless solutions.
Does your company use best practices for AWS Lambda development?
Yes, our company excels in AWS Lambda development services using industry-leading best practices. Our skilled team optimizes code for efficiency and strictly follows security protocols. We use automated deployment for faster iterations and seamless integration with AWS services. You can count on us to deliver world-class AWS Lambda development services that adhere to best practices.