Smart Contract

Development Services

Taking into account your industry's specifics our smart contract developers will adapt ways to power your business smart contract solutions compatible with any blockchain. We tailor our smart contract services based on your needs and requirements.

Book a Call Now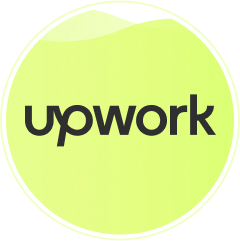 100%
Job Success on Upwork
97%
Customer
Satisfaction
97%
Customer
Satisfaction
20+
Successfully Funded Startups

Testimonials
What clients say

We were impressed the most by the willingness and ability of the OmiSoft team to suggest the development decisions that turned out to be very successful. They showed that they were interested in making the best product possible.


Galyna Vozna,
COO of Aurora Gaming

We liked the creative approach from the team. They offered ideas for optimization and shared internal expertise on the product itself. Since Omisoft has rich experience with educational projects, it helped us a lot and saved a lot of hours.


Ed Nazarenko,
COO of the Uppeople School

Their developers were engaged in our project and came to us with ideas to improve the technical part of the project.


CTO,
Glucose Monitoring Startup
What we do?
Smart Contract Development Services I OmiSoft
Smart contract architecture
Our smart contract blockchain specialists draft a rollout strategy and define the business logic behind your future SC solution to create a scalable, protected, and efficient architecture to support it all.
Smart contract development & design
Taking into account your industry's specifics our smart contract developers will adapt ways to power your business smart contract solutions compatible with any blockchain.
Audit & optimization of smart contracts
If you already have smart contracts, but look for ways to make them work better for you, our blockchain development services company can analyze your current smart contact solutions and offer optimization for smoother and more cost-efficient operations.
DApp implementation
OmiSoft can help you develop a decentralized app that runs on smart contracts. Our dApp solutions guarantee great performance and high responsiveness for a quick and efficient interaction of the parties.
DEXs implementation
We can also help with decentralized smart exchange contracts that will allow you to harness direct peer-to-peer transactions. Our specialist can work with all key blockchain platforms and cover business logic, the privacy of data, and data maintenance.
Blockchain wallet implementation
Digital wallet solutions are one of the main blockchain development services that OmiSoft specializes in. Our team is ready to help you embrace fast transactions with no middlemen using smart contracts, so you can safely store and manage your digital assets.
How we operate?
Our Smart contracts development
Dedicated Development Team
Work with our blockchain smart contract developers, whose expertise in technologies empowers them to provide solutions and services for ultimate efficiency and security.
01.
Team Augmentation
Enhance your project by utilizing our team augmentation strategy that allows clients to incorporate knowledge of OmiSoft's smart contract developer into their projects ensuring success at all stages.
02.
Engagement Models
Our smart contract development service and project-oriented team members place a high value on customer involvement and work hard on specific client projects.
03.
Tech stack
Our Smart contracts development
technologies
Solidity
Rust
Dex & dApp
NFT & Marketplaces
Multichain
FAQ
Frequently asked questions
What is a Smart Contract?
A smart contract is basically an agreement between two or more parties, done with a computer program/transaction protocol, and is stored on a blockchain platform. Every smart contract has a clear set of rules/conditions and is automatically executed if the terms are met.
How Does a Smart Contract Platform Work?
The smart contract automatically executes, controls, or documents events and actions according to the terms of a particular agreement.
Smart Contract Technology's Advantages over Traditional Contracts?
The main advantage of smart contracts is no intermediaries are needed to make the agreement valid, and therefore they eliminate fraud risks. Moreover, it also reduces costs.
What Guarantees the Accuracy of a Smart Contract?
Developers are writing smart contracts on the blockchain of your choice and therefore data provided by both parties of the agreement is accurate, as data is easily tracked and can't be altered thanks to blockchain technologies.
What is Smart Contract development?
Smart contract development services are developing a self-executing agreement with clear terms between buyer and seller being directly written into code lines.
Which are the most suitable blockchain platforms for Smart Contract development?
Over the years our smart contract development company worked with many smart contract platforms and studied both their benefits and drawbacks. So now OmiSoft smart contract developers are well-qualified at the top 5 platforms: Ethereum, Binance Smart Chain, Solana, Flow, and Polkadot.