Hire
Vue Storefront Developers

to Elevate Your E-Commerce Experience

Our Vue Storefront Magento Development revolutionizes buying things online. Deliver amazing user experiences that convert and keep consumers.

Book a Call Now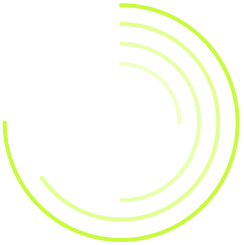 2x
Development speed
2200+
Shops on Vue Storefront
2200+
Shops on Vue Storefront

Testimonials
What clients say

We were impressed the most by the willingness and ability of the OmiSoft team to suggest the development decisions that turned out to be very successful. They showed that they were interested in making the best product possible.


Galyna Vozna,
COO of Aurora Gaming

We liked the creative approach from the team. They offered ideas for optimization and shared internal expertise on the product itself. Since Omisoft has rich experience with educational projects, it helped us a lot and saved a lot of hours.


Ed Nazarenko,
COO of the Uppeople School

We liked the creative approach from the team. They offered ideas for optimization and shared internal expertise on the product itself. Since Omisoft has rich experience with educational projects, it helped us a lot and saved a lot of hours.


CTO,
Glucose Monitoring Startup
What we do?
Vue Storefront software development
Our Vue Storefront development agency specializes in delivering expert solutions for dynamic and high-performance e-commerce platforms. Harness the power of Vue Storefront to foster business innovation using cutting-edge web technology. As your trusted storefront development partner, we're dedicated to elevating your online retail experience.
Web application development
Partner with OmiSoft, a leading Vue Storefront development company, to craft bespoke, e-commerce-focused web applications. Our team of skilled Vue Storefront developers specializes in tailoring feature-rich, responsive solutions that align with your unique requirements. We are dedicated to delivering user-friendly interfaces and robust functionalities that captivate your audience.
Mobile application development
Transform your e-commerce vision into a tangible reality by partnering with our Vue Storefront development experts. At our Vue Storefront development company, we specialize in crafting cutting-edge online stores that not only captivate users but also ensure flawless performance, fostering unparalleled user engagement. If you're looking to elevate your online retail presence, consider hiring Vue Storefront developers from our team to bring your e-commerce dreams to life.
Vue Storefront testing services
Hire remote Vue Storefront developers through OmiSoft to enhance your e-commerce experience. Our experts specialize in comprehensive testing services, guaranteeing the robustness of your Vue Storefront applications. By identifying and resolving potential issues proactively, we ensure uninterrupted user experiences, all while upholding the utmost quality standards.
Vue Storefront migration services
Effortlessly transition your current e-commerce applications to Vue Storefront, harnessing its elegant design and enhanced performance to fortify your digital storefront's presence with our specialized Vue Storefront development services.
Support and maintenance services
You can rely on our Vue Storefront development company's committed support team to oversee, maintain, and enhance your Vue Storefront e-commerce solutions. They provide consistent updates and improvements to optimize the performance and functionality of your Vue Storefront online store.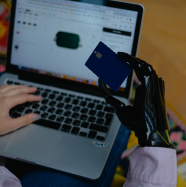 Fintech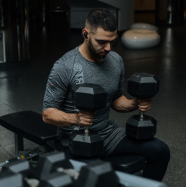 Health & fitness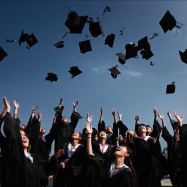 Education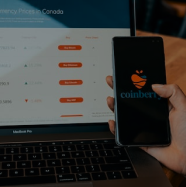 E-commerce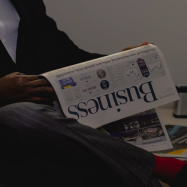 Real estate
FAQ
Frequently asked questions
What are the benefits of storefront development service?
A storefront development agency offers a number of benefits for businesses looking to establish an online presence. These agencies specialize in creating visually appealing and user-friendly storefronts that increase customer engagement and conversion rates. Leveraging their expertise, businesses can save time and resources while ensuring a professional and optimized online storefront. Ultimately, this service allows companies to effectively showcase what they offer, reach a broader audience, and drive sustainable growth.
What are the different types of storefront development services?
In order to cater to different business needs, a storefront development agency offers different types of services. These include e-commerce storefront development, creating online platforms for businesses to sell their products. Custom storefront development, the creation of unique solutions that are in line with a brand's identity and functionality requirements. Responsive design services, ensuring that the storefront works seamlessly across devices. To keep storefronts current and efficient, some agencies also offer maintenance and optimization services.
What are the factors to consider when choosing a storefront development service?
When selecting a storefront development service, there are several key factors to consider. First, evaluate their expertise and track record in e-commerce design and development. Second, evaluate their ability to customize the storefront to match your brand identity and unique requirements. Third, to ensure seamless growth and compatibility with third-party tools, consider the platform's scalability and integration capabilities. Finally, consider cost effectiveness. The service you choose should provide a balance of quality and affordability for your business.
What is the process of storefront development?
Storefront development involves creating and designing a physical or digital space where a company presents its products or services. The process typically begins with conceptualizing the layout and design, taking into account branding and customer experience. Next, materials, signage, and lighting are selected to bring the storefront to life. The final steps involve building, installing, and ensuring that the space conforms to the company's identity while effectively attracting and engaging potential customers.
How much does storefront development cost?
Storefront development costs vary widely, depending on complexity, features, platform, and design. Basic storefront setups on platforms like Shopify or WooCommerce can start at a few hundred dollars, which includes templates and basic customization. But more complex and customized shops with advanced features, customizations, and integrations can range from thousands to tens of thousands of dollars or more. To get an accurate estimate, it's best to consult with developers or agencies based on your specific requirements.