Hire
Meteor Developer

to Build Scalable Web Apps with Ease

Discover OmiSoft's expertise in the Meteor web development team and take advantage of the power of real-time data updates and flexible design to enhance user engagement.

Book a Call Now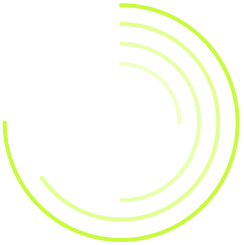 2x
Development speed

Testimonials
What clients say

We were impressed the most by the willingness and ability of the OmiSoft team to suggest the development decisions that turned out to be very successful. They showed that they were interested in making the best product possible.


Galyna Vozna,
COO of Aurora Gaming

We liked the creative approach from the team. They offered ideas for optimization and shared internal expertise on the product itself. Since Omisoft has rich experience with educational projects, it helped us a lot and saved a lot of hours.


Ed Nazarenko,
COO of the Uppeople School

Their developers were engaged in our project and came to us with ideas to improve the technical part of the project.


CTO,
Glucose Monitoring Startup
What we do?
Software development
Work with our dedicated team of Meteor development services experts to take advantage of Meteor's unique approach to creating user interfaces that are not only lightning fast, but also engaging. This enables you to deliver highly efficient and innovative software solutions. Hire a skilled Meteor developer for world-class and imaginative software development.
Web application development
Hire our remote development experts at OmiSoft to create engaging and highly responsive web applications that ensure a seamless user experience across a variety of devices. Work with our Meteor development service to experience on-time project deliveries that meet your budget requirements!
Mobile application development
To help you turn your creative concepts into stunning mobile applications, our team of skilled developers specializes in Meteor development services. We specialize in creating visually appealing and highly efficient applications that seamlessly engage users across multiple mobile platforms. To secure the best talent for your Meteor development needs, consider hiring our expert developers at OmiSoft.
Meteor testing services
Our full-service Meteor development agency provides a range of services, including rigorous testing, to ensure the reliability and performance of your Meteor applications. We proactively identify and resolve issues before they impact the end-user experience. Entrust your Meteor projects to our experienced team and enjoy a seamless user experience with our solutions.
Meteor migration services
Enhance your projects effortlessly and take advantage of the latest design and performance enhancements to supercharge the responsiveness and efficiency of your applications. Partner with OmiSoft's team of skilled programmers specializing in Meteor development agency services to seamlessly migrate your business solutions and unlock their full potential!
Support and maintenance services
Rely on our dedicated support team at our Meteor development agency to maintain and improve the performance of your applications, ensuring uninterrupted functionality while you focus on your core business. Benefit not only from our expertise in Meteor development services, but also from streamlined operations that will keep you ahead of the competition!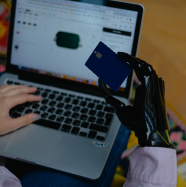 Fintech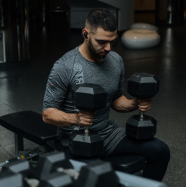 Health & fitness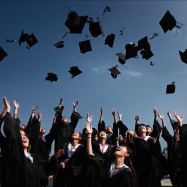 Education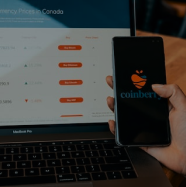 E-commerce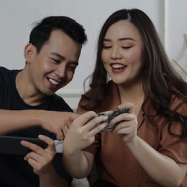 Social networking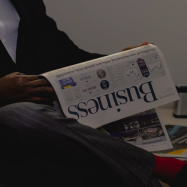 Real estate
FAQ
Frequently asked questions
What kind of applications can be built with Meteor?
Meteor development services can be used to build a wide range of applications, including real-time web applications, social networking platforms, collaboration tools, e-commerce sites, and content management systems. Meteor is ideal for applications that require dynamic updates and interactivity, thanks to its full-stack capabilities and real-time data synchronization. Meteor development services provide the tools to create feature-rich and engaging user experiences, whether you're building a real-time chat application, a responsive dashboard, or a data-driven application.
Is Meteor web development still relevant?
Yes, Meteor web development remains relevant due to its real-time capabilities and rapid development features. While newer technologies have emerged, Meteor's ease of use and integrated stack for building web applications continues to appeal to developers. Its reactive nature and seamless data synchronization make it suitable for applications that require live updates. However, before choosing Meteor for web development, it is important to evaluate specific project requirements and compare it to alternative frameworks given the evolving technology landscape.
Why is Meteor superior to other frameworks?
Meteor development services are often considered superior to other frameworks because of their unparalleled real-time capabilities and ease of use. The full-stack nature of the framework allows developers to seamlessly integrate both front-end and back-end components, saving time and effort. Meteor ensures efficient and rapid development cycles with built-in features such as automatic data synchronization and hot code reloading. Its strong community support and extensive packaged ecosystem further solidify its position as the first choice for building modern web and mobile applications.
How long does it take to develop a Meteor application?
The time it takes to develop a Meteor application depends on several factors, including project complexity, features, and team expertise. On average, a basic Meteor application can be developed in a few weeks, while more complex projects can take several months. Using a professional Meteor development service can speed up the process by leveraging their experience and tools to streamline development and ensure timely delivery while maintaining quality.
What are the benefits of using Meteor?
There are several benefits to using Meteor for web development that make it an excellent choice for projects handled by a Meteor development agency. Its real-time capabilities streamline communication and collaboration, enabling instant updates across all connected devices. Meteor's isomorphic nature allows developers to share code between the client and server, increasing efficiency. In addition, its extensive package ecosystem accelerates development, while built-in front-end and back-end integration simplifies the overall development process.