Hire
NuxtJS Developers

to Boost Conversions

Experience the next generation of web apps and sites with our full-cycle NuxtJS development services. Our dedicated NuxtJS team has the expertise to enhance user engagement, boost conversions, and deliver solutions with top performance. Regardless of the complexity of your idea, OmiSoft can help make it a reality!

Book a Call Now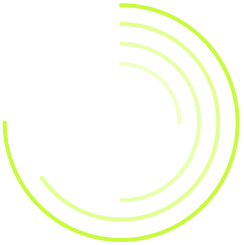 x2
SEO Boost

Testimonials
What clients say

We were impressed the most by the willingness and ability of the OmiSoft team to suggest the development decisions that turned out to be very successful. They showed that they were interested in making the best product possible.


Galyna Vozna,
COO of Aurora Gaming

We liked the creative approach from the team. They offered ideas for optimization and shared internal expertise on the product itself. Since Omisoft has rich experience with educational projects, it helped us a lot and saved a lot of hours.


Ed Nazarenko,
COO of the Uppeople School

Their developers were engaged in our project and came to us with ideas to improve the technical part of the project.


CTO,
Glucose Monitoring Startup
What we do?
Software Development
With our NuxtJS development company, you can create diverse and feature-rich software solutions by leveraging its powerful framework to build apps that give superior performance and excellent user experiences.
Web Application Development
Use our NuxtJS development services to build dynamic, engaging web apps and quick-loading, SEO-friendly websites that engage visitors from the first click. Benefit from top-notch web development at OmiSoft!
Mobile Application Development
Make your idea a reality with our NuxtJS development agency. We can help you harness the excellent adaptability of NuxtJS. We develop cross-platform apps that are feature-rich and created to reach the highest levels of user satisfaction.
NuxtJS Testing Services
We offer thorough testing services that can help you ensure the dependability of your Nuxt.js applications. Our dedicated NuxtJS team discovers and fixes problems for you so that users can have a seamless and uninterrupted experience.
NuxtJS Migration Services
Improve the efficiency and accessibility of your application by seamlessly migrating your projects to Nuxt.js and utilizing its cutting-edge architecture and opportunities for optimization. Hire remote NuxtJS developers at OmiSoft for a seamless transition to NuxtJS.
Support and Maintenance Services
Hire NuxtJS developers at OmiSoft, and our specialized support staff will monitor, upgrade, and optimize your systems to offer consistent and exceptional user experiences.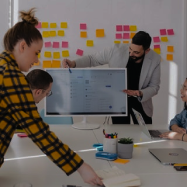 Retail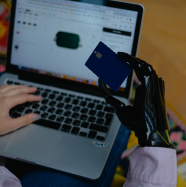 Fintech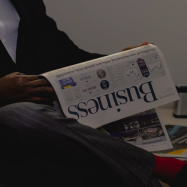 Blockchain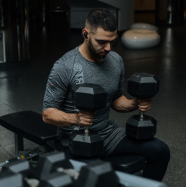 Health & fitness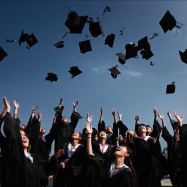 Education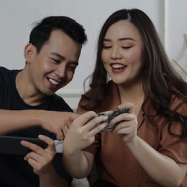 Social networking
FAQ
Frequently asked questions
What is the difference between Vue and Nuxt?
The distinction between Vue and Nuxt lies in their focus and functionalities. Vue is a progressive JavaScript framework for building user interfaces, offering flexibility and simplicity. On the other hand, Nuxt is built on top of Vue and is a framework specifically designed for server-side rendering and generating static websites. When seeking to harness Nuxt's capabilities, partnering with a reputable nuxtjs development partner like us ensures access to experienced professionals who can efficiently utilize Nuxt's features. By hiring a NuxtJS developer, you tap into expertise that can optimize performance, enhance SEO, and create dynamic web experiences through server-side rendering.
When is NuxtJS a good fit for a project?
NuxtJS is an excellent fit for projects that require server-side rendering, enhanced SEO performance, and seamless user experiences. When you hire remote NuxtJS developers, you open doors to leveraging its capabilities in creating dynamic and performant web applications. It excels in scenarios where fast loading times and improved search engine rankings are essential. Whether it's an e-commerce platform, content-rich website, or any project that demands optimal SEO and user engagement, NuxtJS can greatly enhance the project's success.
Why should I choose Nuxt over other frameworks?
Opting for Nuxt over other frameworks presents numerous advantages, particularly when backed by a dedicated NuxtJS developer. Nuxt simplifies server-side rendering and enhances SEO, resulting in faster page loads and improved search engine rankings. Its modular architecture facilitates effortless development and maintenance. When you choose Nuxt and partner with a dedicated NuxtJS developer, you ensure that your project benefits from optimized performance, enhanced user experiences, and streamlined development processes that contribute to the overall success of your web application.
How experienced are OmiSoft's developers with Nuxt?
At OmiSoft, our developers are highly experienced and skilled in Nuxt, positioning us as a trusted nuxtjs development company. Our team boasts a wealth of expertise in utilizing Nuxt's features to deliver dynamic and performant web applications. With a proven track record of successful NuxtJS projects, we ensure that our developers are well-versed in creating optimized server-side rendering, enhanced SEO, and seamless user experiences. When you collaborate with our nuxtjs development company, you can be confident in receiving top-tier Nuxt development services.
What are some of the benefits of using Nuxt.js?
Utilizing Nuxt.js comes with a range of benefits, especially when you collaborate with a trusted nuxtjs development partner like us. Nuxt simplifies server-side rendering, enhancing page load speed and SEO performance. Its modular structure fosters efficient development and maintenance. Additionally, Nuxt's automatic routing and middleware capabilities streamline workflows, allowing for seamless navigation and dynamic user experiences. When you leverage Nuxt.js alongside our expertise, you can harness these advantages to create web applications that excel in both performance and user engagement.