$ 200000
investments attracted
5 services
Dex, NFT Marketplace, Launchpad, Liquidity Pools, Farming
6 months
of product development
10 people
in the development and support team
Project Overview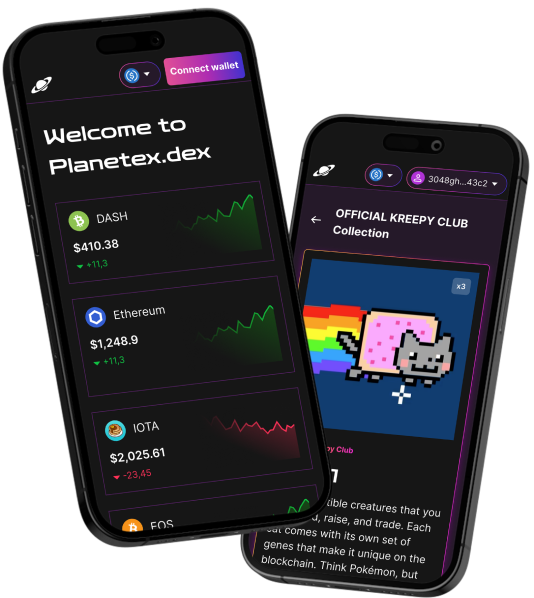 Industry: DeFi
Client Location:
Saudi Arabia
Solution:
We developed the DEX platform and developed and integrated NFT Art Gallery in a short timeframe
Pain points / challenge:
Enable the client to generate revenue from the crypto/NFT marketplace without waiting for the finished product
Services used:
Business Challenge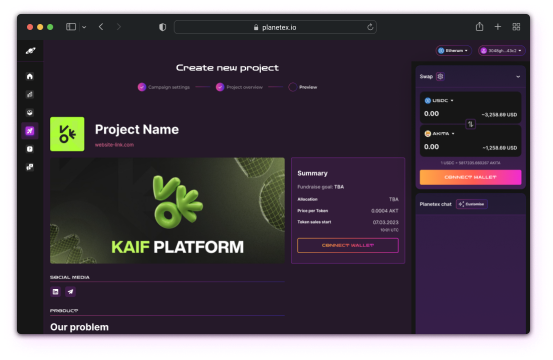 Main Challenge
Our client approached us with the idea of developing decentralized exchange software but lacked a clear vision and feature requirements. That's why we needed a few brainstorming sessions with our experts, which led to challenges in choosing the right development strategy.
Project Kick-Off
To keep up with market developments, the project scope was divided into three parts. We achieved a significant milestone by successfully completing the first stage, which focused on basic features and liquidity pool development. An additional challenge here was to allow the project to generate revenue before it was fully finished. And yes, decentralized cryptocurrency exchange solutions can bring revenue without being fully developed!
Current Stage
We're currently in the second stage, and our objective is to increase DEX's functionalities, enhance the user experience, and strengthen security measures. Our ultimate goal is to build a strong and user-friendly DEX while navigating the volatile decentralized exchange market.
Solution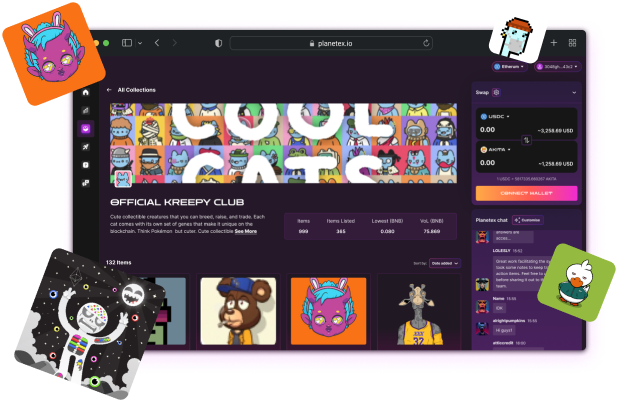 In the beginning
As we faced the challenges of the dynamic blockchain market and constant innovations in the NFT marketplace DEX app development, we broke down the scope of work and prioritized stable features first.
DeFi app development
We also considered the popularity of the functions built at the beginning and toward the end. This smart technique ensured that our client could experience a working and trustworthy DeFi app development solution right away while also effortlessly integrating those hot new features as they became available.
OmiSoft's approach was all about being adaptable to market needs while providing instant value to the client. We strongly believe in meeting the ever-changing demands of the DEX sector by creating an innovative and future-proof solution.
Tech Stack used
React
Redux Toolkit
Express.js
Node.js
MongoDB
Solidity

Ethereum
BSC
Business Results
Our custom Decentralized Exchange development and NFT marketplace development services delivered exceptional business results for our client. By leveraging our expertise, the client gained valuable insights into market trends, formed a compelling product vision, and received a way to generate revenue without delay. Our collaboration enabled our client to attract $200,000 in investments. This demonstrates the confidence investors have in our fast and high-quality marketplace development services solutions.
With our support, the client swiftly developed a top-notch product, ensuring they remained competitive in the market. This accelerated development process allowed them to seize early opportunities and drive revenue growth. Overall, OmiSoft's solution empowered the client to make informed business decisions, attract investments, and achieve fast and qualitative product development, leading to significant business success.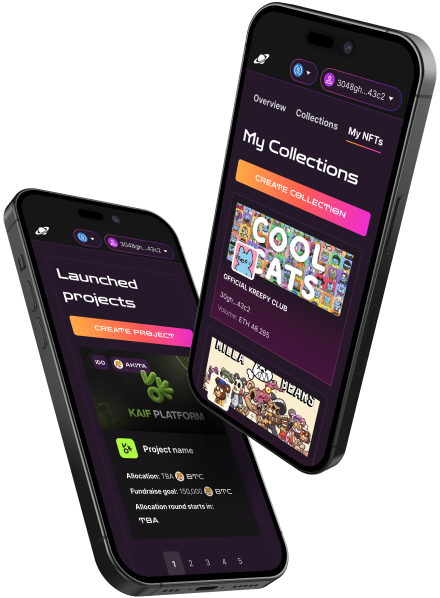 THANKS FOR WATCHING!
Boost your company's productivity
Contact us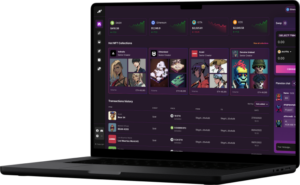 Contact us
NEXT PROJECT
Mobile Applications for Car Auctions
Explore case