Shopify App Development Services to Bring Business to The Next Level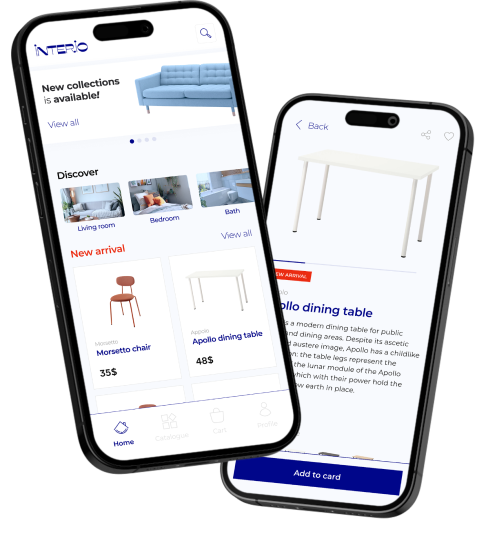 15 %
decrease in shopping cart abandonment
35 %
increase in successful online transactions
60 %
 reduction in the time required to process orders
25 %
bounce rates reduction
Project Overview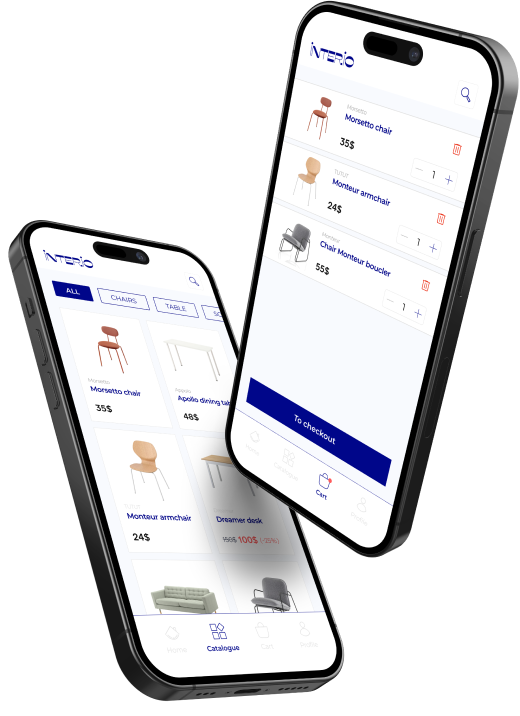 Industry: E-commerce
Client Location:
Australia
Solution:
Our solution involved creating a modern, responsive, and mobile-friendly website using Shopify and integrating it with the client's point-of-sale system for seamless online and offline sales channel management.
Pain points / challenge:
The client's main challenge was to revamp their outdated, non-user-friendly website and integrate it with their point-of-sale system to expand their online presence and reach a broader customer base.
Services used:
Business Challenge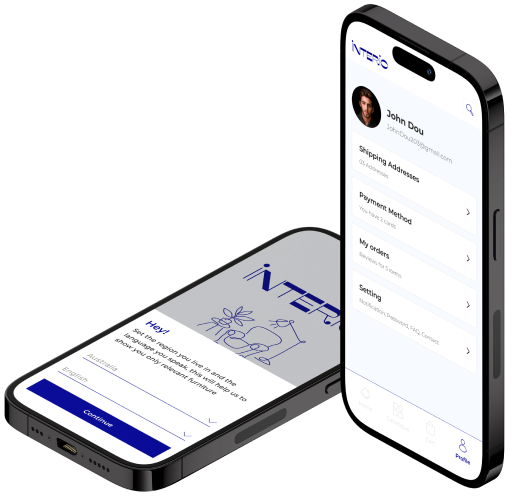 Main Challenges
Our client, a furniture retailer, was confronted with a significant business challenge that prompted them to seek professional assistance from Shopify plus development agency.
Outdated website
Despite having an existing website, their online presence was far from optimal. The website, outdated and not user-friendly, was hampering their ability to effectively reach a broader customer base in the digital space. The need for a modern, responsive, and mobile-friendly website became evident as the retailer aimed to adapt to changing consumer preferences and provide a seamless online shopping experience.
POS System
Furthermore, the client faced the hurdle of integrating their new website with their established point-of-sale (POS) system. This posed a considerable challenge as they needed real-time synchronization of inventory, sales data, and customer information to manage both online and offline sales channels efficiently. The integration was essential for streamlined order processing, inventory management, and enhanced customer support. The client recognized that overcoming these obstacles was essential to remain competitive in the evolving e-commerce landscape, which is why they turned to the best Shopify development company for guidance and a tailored solution.
Solution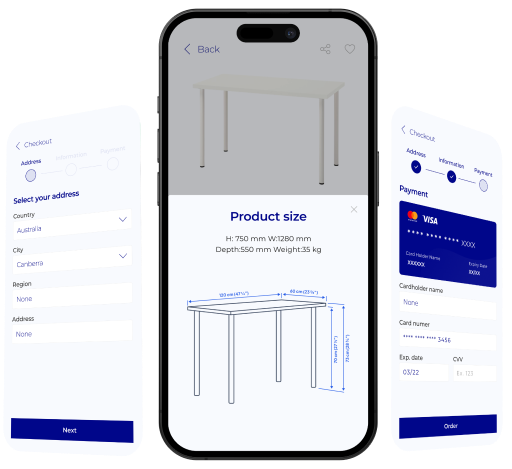 In the beginning
OmiSoft provided Shopify custom development to address the unique challenges faced by our client.
Shopify Platform
Primary focus of our Shopify plus developers was on web development, and we chose Shopify as the e-commerce platform to create a visually appealing, user-friendly, and responsive website. With Shopify, our Shopify experts rapidly designed and customized an online store, categorizing the retailer's products and ensuring an intuitive layout for effortless navigation. This transformation significantly improved the retailer's online presence and attracted a broader audience of online shoppers.
JavaScript Development
To further enhance the user experience, we leveraged JavaScript to introduce interactivity and functionality. We incorporated dynamic elements like image galleries, interactive product displays, and user-friendly forms, ensuring engaging visitor experiences. This technology enabled a seamless and visually appealing interface, contributing to longer engagement times and reduced bounce rates. Additionally, our team utilized Java to develop server-side components for the website and enable integration with the existing point-of-sale (POS) system. This integration played a pivotal role in real-time inventory and sales data synchronization, enhancing operational efficiency in managing both online and offline sales channels.
Stripe API
To top it off, we integrated the Stripe API for secure online transactions. This payment processing platform not only ensured secure and efficient transactions but also offered multiple payment methods, enhancing user trust and streamlining the retailer's financial operations. Our comprehensive solution delivered outstanding results, setting our client on a path to significant growth and success in the e-commerce landscape.
Tech Stack used
HTML
CSS
JavaScript
Shopify
Stripe API
Java
TypeScript
Business Results
Business Presence Online
Our Shopify ecommerce development company provided remarkable results. First and foremost, the adoption of our chosen technology stack led to a substantial improvement in their online presence. The modern website design, mobile-friendly interface, and enhanced user experience drew in a wider audience of online shoppers and resulted in 25% decrease of bounce rates and 15% decrease of cart abandonment.
Modern Webshop Design
Furthermore, our client's efforts to expand their customer base were met with success. The revamped website's user-friendliness and contemporary design appealed to a more diverse customer demographic, leading to a boost in online sales and conversion rates. This, in turn, significantly contributed to revenue growth.
Customer Satisfaction and Business Performance
Additionally, our Java-based integration with the POS system seamlessly linked online and offline sales channels. Real-time synchronization of inventory, sales data, and customer information eradicated discrepancies and improved operational efficiency. The integration not only streamlined order processing and inventory management but also elevated customer support, ultimately enhancing customer satisfaction. Moreover, the incorporation of the Stripe API for online transactions ensured secure and efficient payment processing, thereby increasing successful transactions and reducing abandoned carts.